Water Tank Waterproofing the Best Way by MrWaterFix
Water Tank Waterproofing
---
As we all know seepage or leakage of water is a problem in many new and old buildings and concrete is less flexible and cracks over time. Repairing an existing water tank is a time-consuming process and cause inconvenience to the residents.

Water tank Waterproofing: What you should know!
Water tanks in large complexes and even in small homes are usually placed underground or overhead water tank.
We know repairing an existing water tank is not so easy if there is leakage or seepage. That's why when making water tanks for new homes, you need the right solution.
Water is a liquid and it seeps through the common joints between the house and the tank; especially if the tank is badly constructed, or simply not waterproofed. This is a huge risk because leakage and seepage can damage your internal walls, and even result in health complications to the inhabitants.
What is Solution for Water Tank: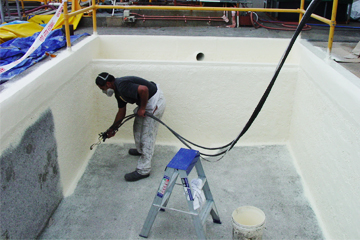 1. Apply a waterproofing system both inside and outside of water tanks.
2. A good waterproofing material performs the resistant property both to positive and negative water pressures and also compatibility with drinking water.
3. Surface to be treated should be clean and free from dirt, oil, and other loose material before Waterproofing
4. Concrete or masonry surfaces should be fully cured before application
5. All surface cracks, undulations, and voids must be repaired appropriately before the applications
6. Correctly grout all construction joints using polymer modified mortar
7. Surface to be treated with chemicals must be in a saturated surface dry condition before application
Application: Water Tank Waterproofing
1. Any water tank below the ground should also be waterproofed at the external structure.
2. Apply a waterproofing system inside the water tanks.
3. Thoroughly dampen the surfaces
4. Apply 2 coats of good quality chemicals, the 2nd coat has to be perpendicular to the 1st one,
onto internal surfaces.
5. Other applications may be required according to water tank damage
Suggested Product:

1. Dr. Fixit Pidicrete URP & Dr. Fixit Fastflex.
2. Sika waterproofing Materials
3. Ultra Tech waterproofing Materials
4. Berger waterproofing Materials
5. Weberdry tex
6. Polyvinyl Chloride
7. Asphalt and bituminous materials
8. Coal tar pitch
9. And Other good quality Materials available
Some Common F.A.Q
1. Why do I need water tanks waterproofing for a new home?
2. Can we use a waterproofing product inside the water tank? Will it hamper the taste and the potability of water?
3. How do I control a leaking water tank?
4. How do I waterproof a concrete water tank?
5. Is it better to waterproof the basement from inside or outside?
6. Can I waterproof a foundation from the inside?
7. Can water seep up through concrete?
8. Can we use Asian Smartcare damp proof inside the water tank for Waterproof
9. How do I seal a metal water tank?
10. Which is the best waterproofing company?
How MrWaterFix work as compared to others?
1. Our comprehensive waterproofing solutions can keep your structure free from any harmful chemical attack.
2. We provide you with the best quality waterproofing materials for Tank Waterproofing
3. There is a wide range of waterproofing materials and chemicals used these days and we teach you all about but suggest you the right one according to your budget.
4. We are working in the waterproofing industry for the last 20 years and having well-trained workers, experienced supervisors, and engineers.
5. We have completed many projects for HCL, DLF, DMRC, SAIL Orissa, Ranchi Water Pipelines, and other big and small Private Houses/Appartments
6. We provide a warranty for the works
Testimonials
Manoj Mishra, Faridabad, Haryana

Awesome Services: My House was waterproofed 4 years ago and still I don`t have any issues. Cost-effective

 

Rahul Tyagi, Muradnagar, Uttar Pradesh

While constructing my new house, I worried about the water leakage in my basement. I was recommended by a supervisor during inspections to waterproof the whole basement area. I got all the area waterproof at a low cost. I got a warranty for 5 years, till now( 1 year and 8 months) no issues. Hope it holds true!

 

Sarvesh Singh, Mayur Vihar Extension, New Delhi

I had a problem in my bathroom, a seepage issue. I search on google for the best waterproofing contractor in Delhi. I got WhatsApp No. I shared my location for inspection, I paid 12000 for complete work and everything is ok now. No water leakage or seepage for the last 2 years. I recommend everyone who has a water leakage problem in their house, Go with MrWaterFix!

 

Sushil Kumar, New Ashok Nagar, Delhi

Good service by MrWaterFix! My terrace and balcony were waterproofed under guidelines by Akash. For the last 6 years, I don`t have any issue. Cost-effective work! I am happy with the service and recommend all to waterproof your house.

 

Ramesh Giri, Meerut, Uttar Pradesh

Prompt service by MrWaterFix workers, They waterproof my new house in Ghaziabad, Supervisor came for inspections and also suggested me the better option and provided trained workers from their end. I am quite happy with their commitment and service.

 

Navin Yadav, Agra, Uttar Pradesh

Good Company and workers. All my requirements and issues are taken care of. Got a complete solution for the problems. My roof leakage and seepage problem fixed. I recommend all of you for
these services.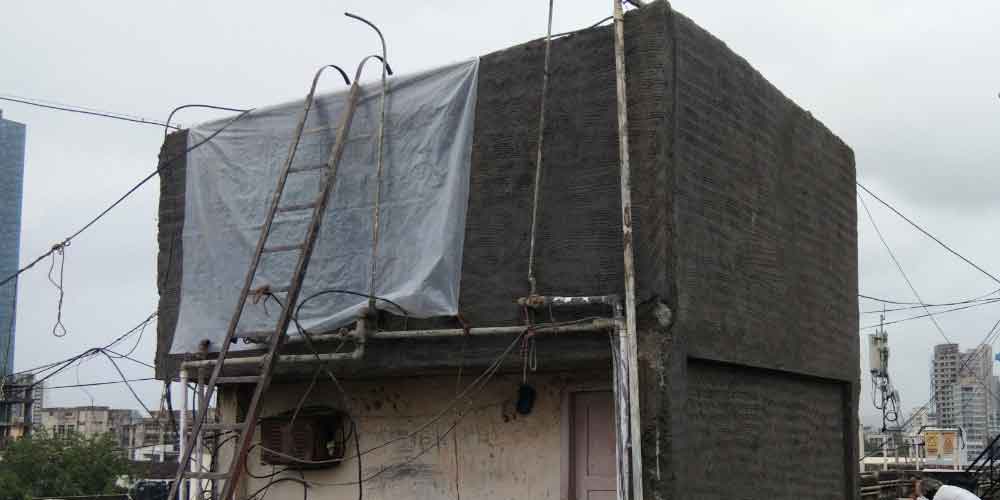 Water Tank Waterproofing Solutions by MrWaterFix
Get In Touch
Reach Us
Addr: 431, Block-A, Noida, UP 201301 IN
Drop A Mail
Contact Us Email : info@mrwaterfix.com
Call Us
Contact Ph. Number: +91-929-780-0173